Want to do something good for yourself and the people you love? Go to the Thailand Museum!!
Museum
A museum is an institution that cares for a collection of artifacts and other objects of artistic, cultural, historical, or scientific importance and makes them available for public viewing through exhibits that may be permanent or temporary.
According to Museums of the World, there are about 55,000 museums in 202 countries.
List of Museums in Thailand To Visit
Bang Khun Thien Museum.
Bangkok Folk Museum.
Bangkok Noi Museum.
Bank of Thailand Museum.
Children's Discovery Museum.
Museum of Counterfeit Goods.
Golden Jubilee Museum of Agriculture.
King Prajadhipok Museum.
This is a list of notable museums, exhibitions, and in galleries Bangkok.
Want to re-live the past and connect it to your present to make your future more productive and exciting.
Museums, in this article, include art, history, and specialty museums, science centers, zoos, aquariums, botanic gardens, arboretums, nature centers, historic sites, and similar institutions.
Reasons to visit museums
1.  Museums make you feel good
2. Museums provide an effective way of learning
3.  Museums are community centers
4.  Museums inspire
Museums:

with name,

location and

type in Thailand.

 
1.Ananta Samakhom Throne Hall
Ananta Samakhom Throne Hall is the centerpiece of Bangkok's own Champs Elysees. It's an impressive 2-storey white marble palace that sits at the end of Dusit's long and wide Royal Plaza, a leafy ceremonial boulevard that's often the focus of regal pomp and ceremony during royal celebrations.
inside Ananta Samakhom is a stunningly beautiful central dome, under which the Royal Throne sits. Lining it and each of the 6 other domes' walls are frescoes depicting Chakri Dynasty monarchs (painted by Galileo Chini).
Location –Dusit_District
Type-Historic building
Time- Tuesday–Sunday from 10 am to 3.30 pm (closed on Mondays)
2.Baan Sinlapin
Baan Silapin (and its neighborhood) dates back to the 1800s. A boardwalk leading to the gallery is lined with shops, cafes, local restaurants, and a temple. You can also spot many unusual and human-sized statues painted in white, red and black sitting by the water.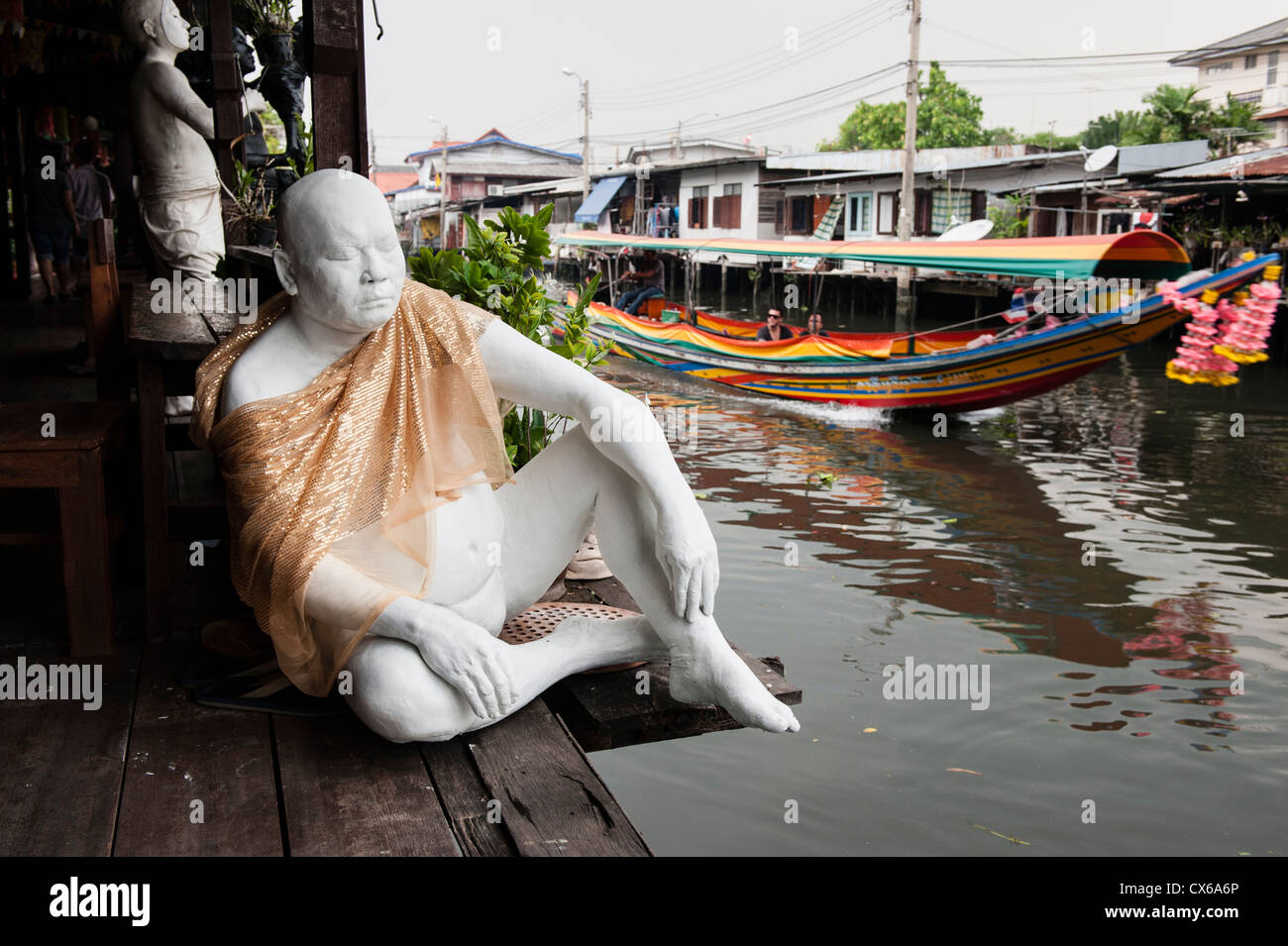 Shows take place on a small wooden stage every day at 2 pm, except Wednesdays. It's a good idea to call in advance as the theatre sometimes performs in other parts of the city, usually during special events.
Location-Phasi_Charoen_District
Type-Art, Theater
Time- 10 am to 6 pm
3.Bangkok Doll Museum
In a small alley at Din Daeng area, in the center of Bangkok, lies a humble, unique museum – Bangkok Doll Museum, which was established at 1956, by Mrs. Tongkorn Chandavimol, a renowned doll maker who has learned and trained in the art of puppet making in Japan.
The museum has a collection of more than 400 Thai handmade dolls with spectacular outfits and colorful dresses, in which every pattern and detail is taken into consideration. The museum is known worldwide and even won several international awards in various displays across the globe.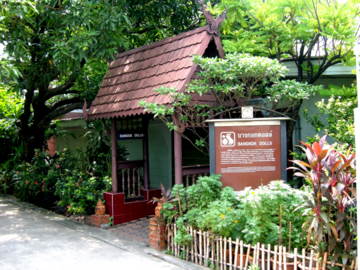 The quality of the dolls in the Bangkok Dolls Museum is well known to doll collectors and connoisseurs the world over. Accolades for Khunying Thongkorn and her Bangkok dolls include
Location-Ratchathewi_District
Type-Toy
Time-08:00 am – 05:00 pm
4.Bangkok Art and Culture Centre
Bangkok Art and Culture Centre is home for the contemporary art of Thailand and international artists. The masterpieces of creativity are collected and offered to all people here.
The architecture of the building itself is standing out. There are 10 floors in the building and the pathway designed in a circle shape so you can walk up easily. The art and culture center is located in the middle of the city, opposite to MBK Center Shopping Mall and next to BTS a SKY National Stadium station making it very convenient for you to have an opportunity to visit art galleries in Bangkok.
Location-Pathum_Wan_District
Type-Art
Time- Sunday from 10 am to 7:30 pm, but closed every Monday.
5.Bangkok Folk Museum Bangrak Museum
Bangkok Folk Museum or Bangkokian Museum is a museum in Bangkok, Thailand. It is at house number 273 on Soi Charoen Krung 43, near the Sri Rat Expressway several hundred metres from the left bank of the Chao Phraya River and the intersection of Soi Charoen Krung 43 and Maha Set Road.
The museum consists of two main two-storey buildings and a garden. In an upstairs room of the first, are the family quarters. Here are displays of many of the possessions of original family members.
Location –Bang_Rak_District
Type-History
Time-from Monday to Friday 8:00 am to 5:00 pm
Published by: Antika